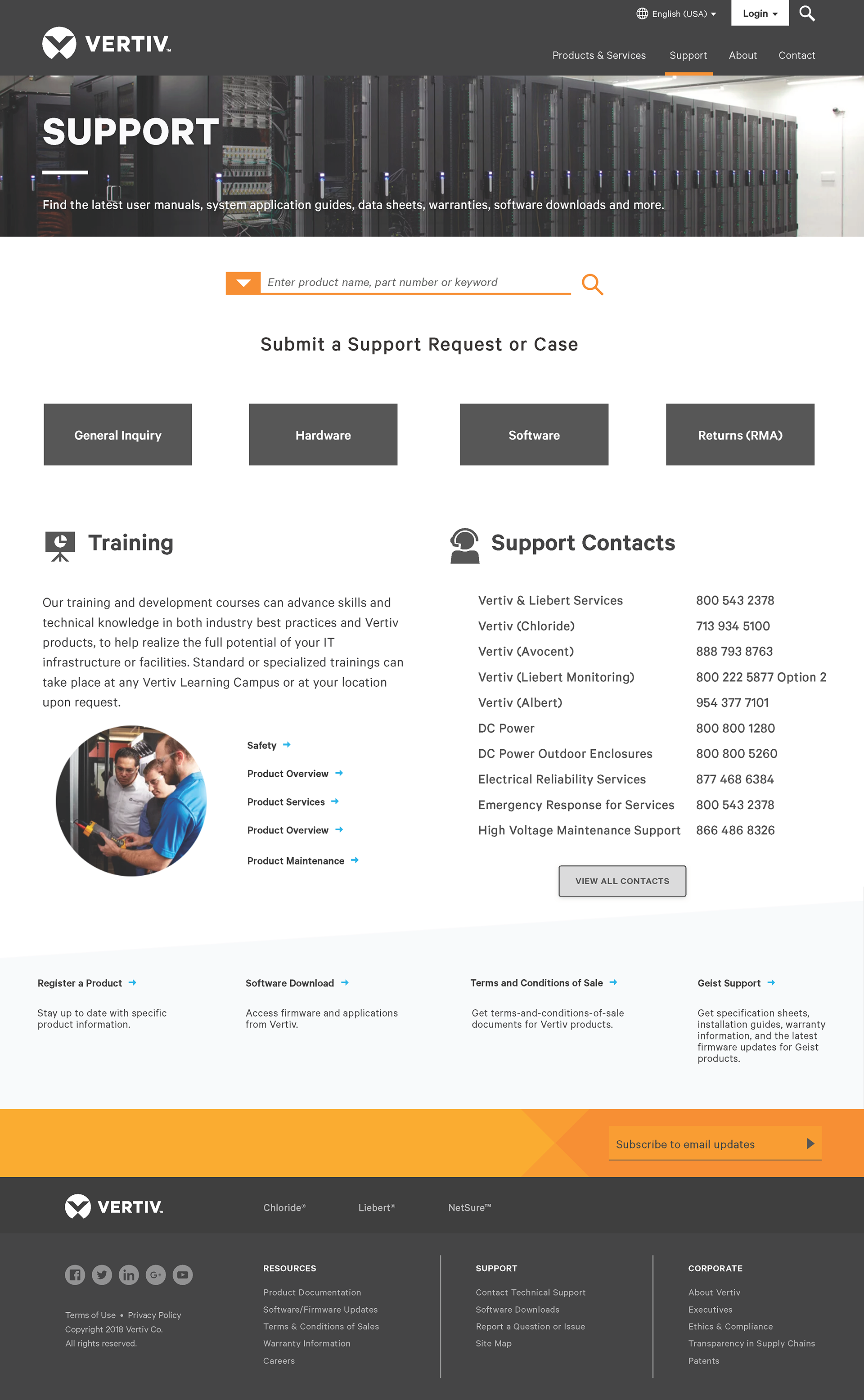 Vertivco.com public facing web site page refactoring. Based on usability feedback we received the Vertivco.com I redesigned the support page to simply bring users to their destination with fewer clicks.  I also worked on the Vertiv Service Portal, which allows Vertiv Employees to access customer information for Incident Management and Device Analysis. 
This is the Product Vision for a Vertiv native mobile application. The design was based on usability data collected after 4 months of research, 24 Research Sessions, talking to 20+ people.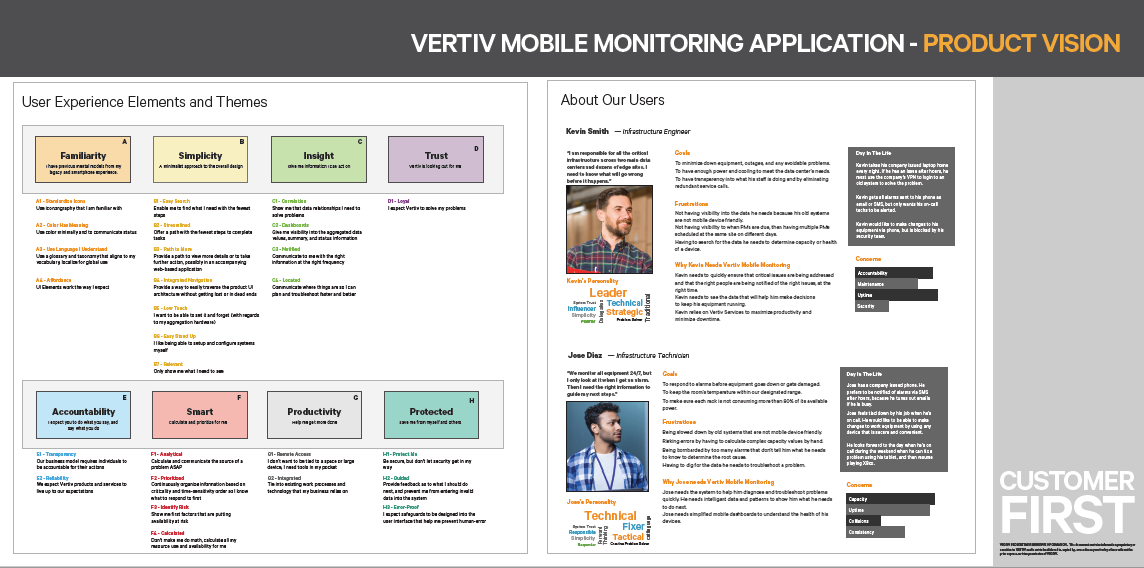 Affinity data was then synthesized into UX Elements and Themes, this creates a common language for us to map user needs to personas, and user storyboards.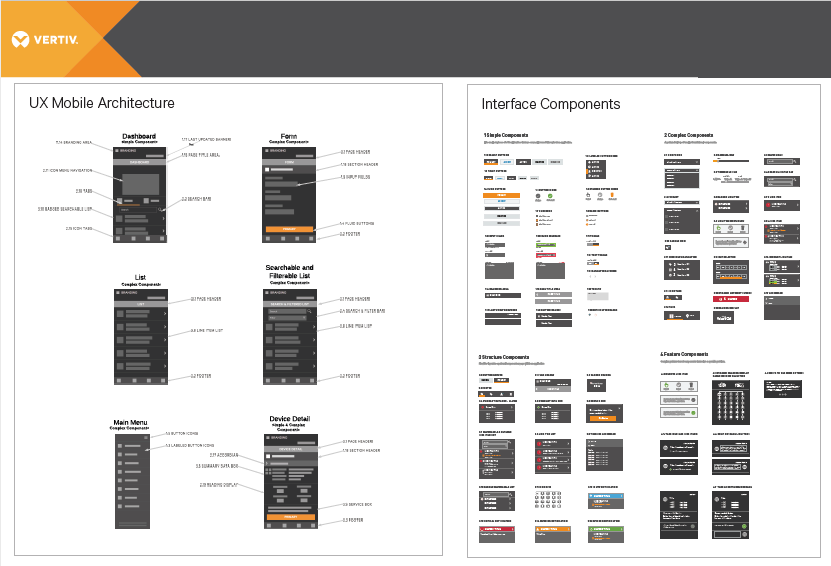 A UX Architecture is then created for page templates and design patterns. A reusable library of components is created in Sketch for the quick building of reusable interfaces for usability testing and eventually for implimentation.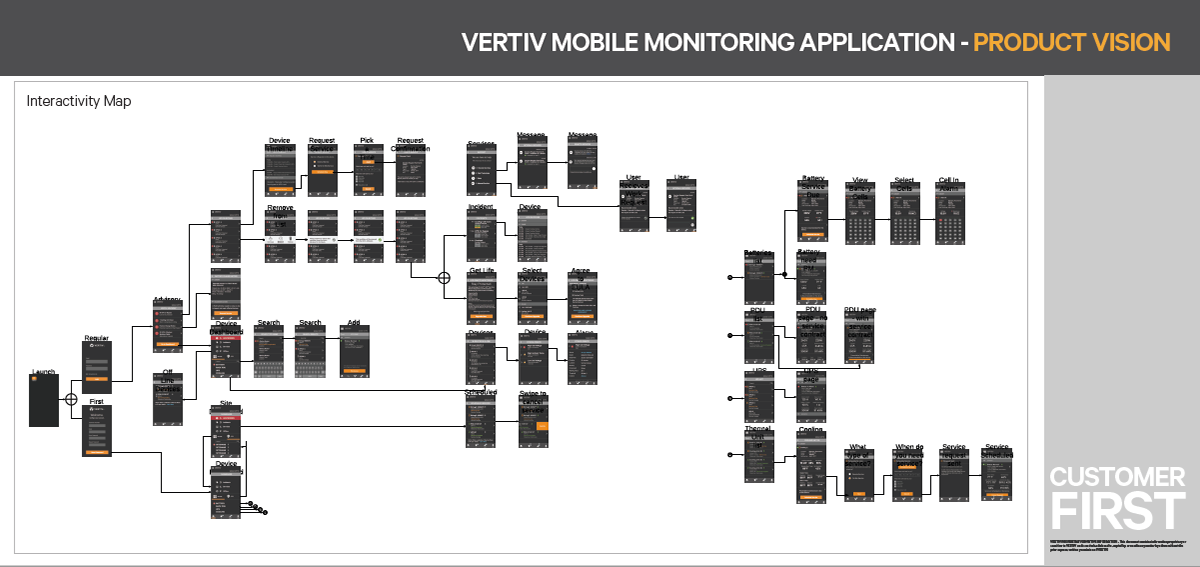 A map of all of the product screens was created in Lucid Chart based on available clicks through the interface.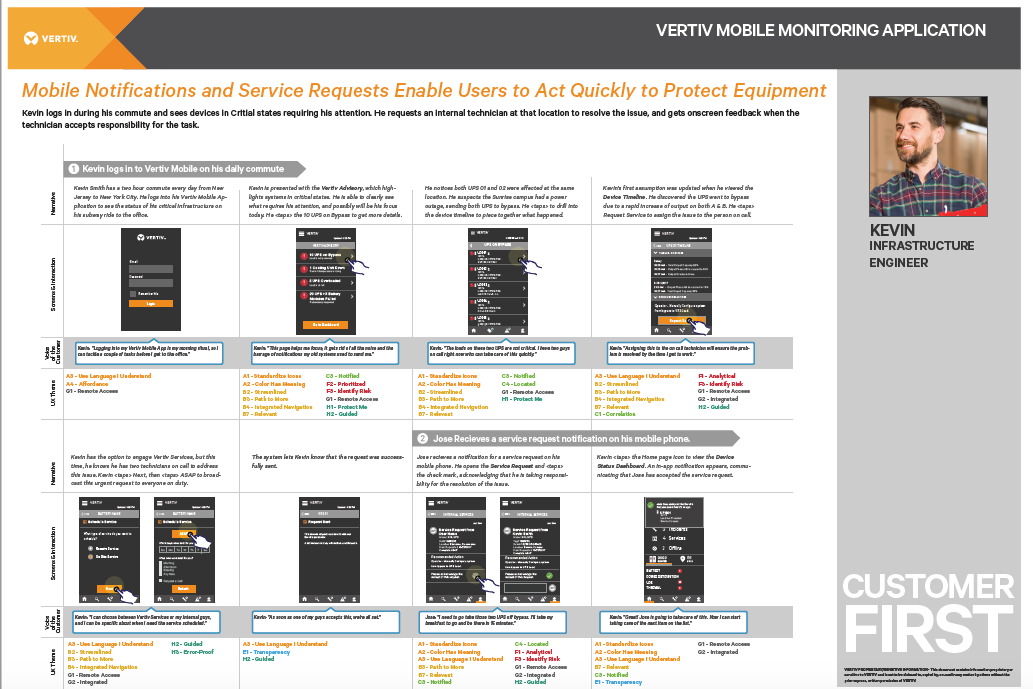 Storyboards were created to share the context of use and value proposition of the application. Voice of the user was used to build empathy, and a shared understanding of user needs. The personas that were created based on user data star in the storyboards.