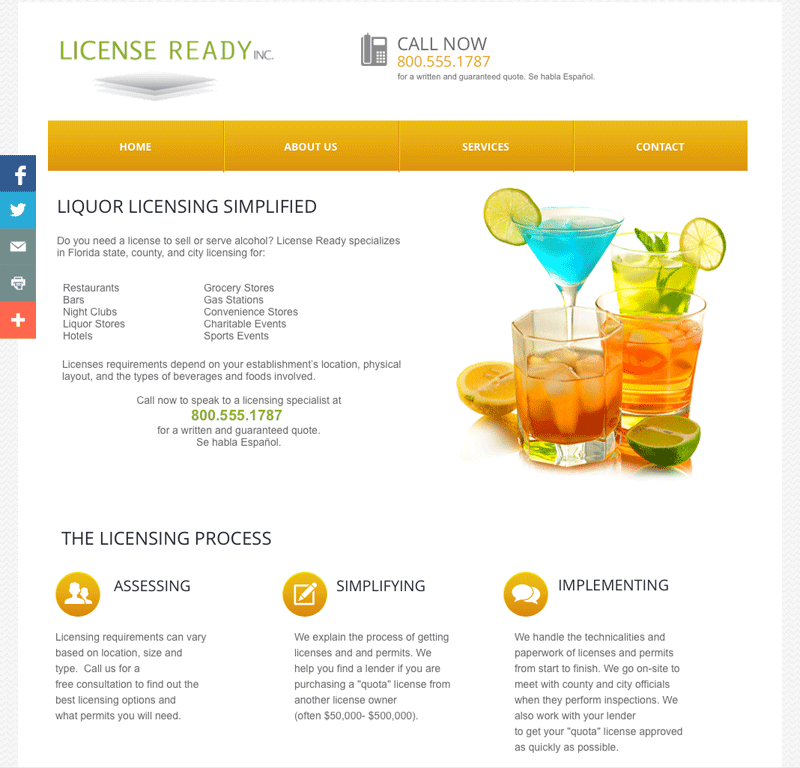 The License Ready brand used bright hues and colorful drinks to communicate that this was a Florida business that offered professional services to companies looking for an alchol beverage license. Due to many business owners being on-the-go he License Ready web site was created leveraging responsive design, so that the web site could be viewed on desktop or mobile devices.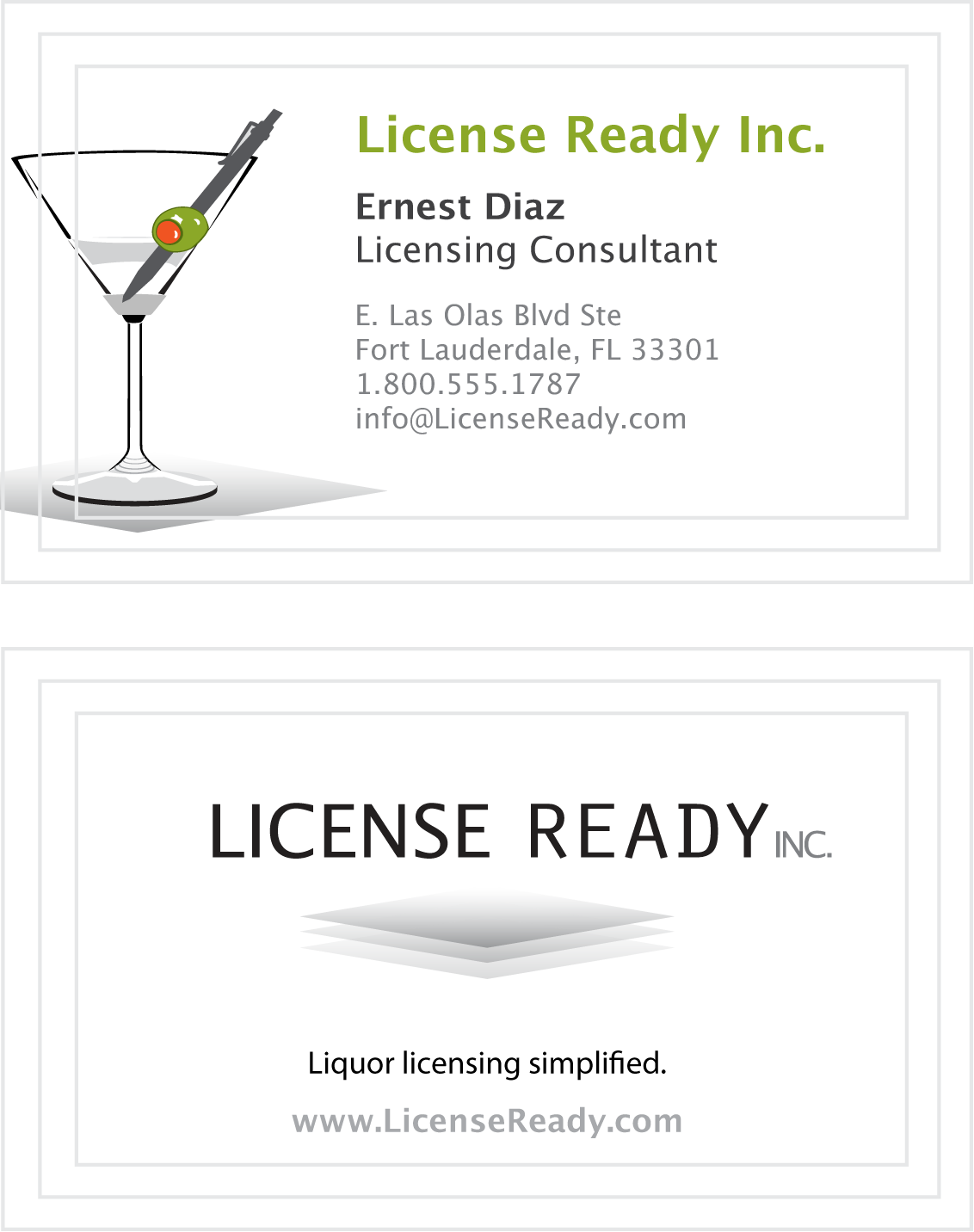 The License Ready business logo refers to the beverage industry by using a metaphore for a cocktail napkin in the logo treatment. The card design was modeled after the theme of professionalism and elegance.
The License Ready direct mail piece replicated the usage of bright colors and fruity drinks to gain the attention of business owners. The card was designed to garner phone calls from those looking for an alcohol beverage license in the state of Florida.