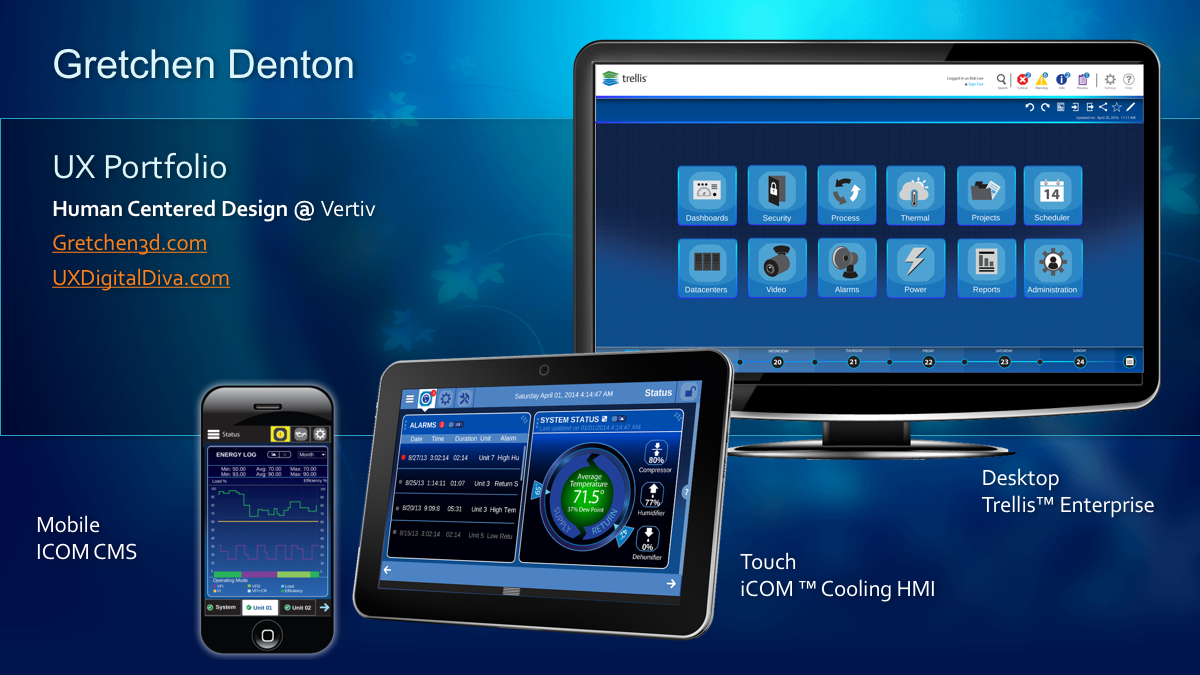 All of the following products showcased in this portfolio provide different functions and features for Datacenter Infrastructure Management (DCIM). 
• Network Closet Management (CMS) is a mobile application for managing many small computing spaces across the globe.
• iCOM Touch HMI monitors datacenter cooling on the hardware on cooling unit.
• Trellis Enterprise is a browser-based DCIM tool.
• All of these applications share one of 2 common architectural UI frameworks designed for either touch or desktop.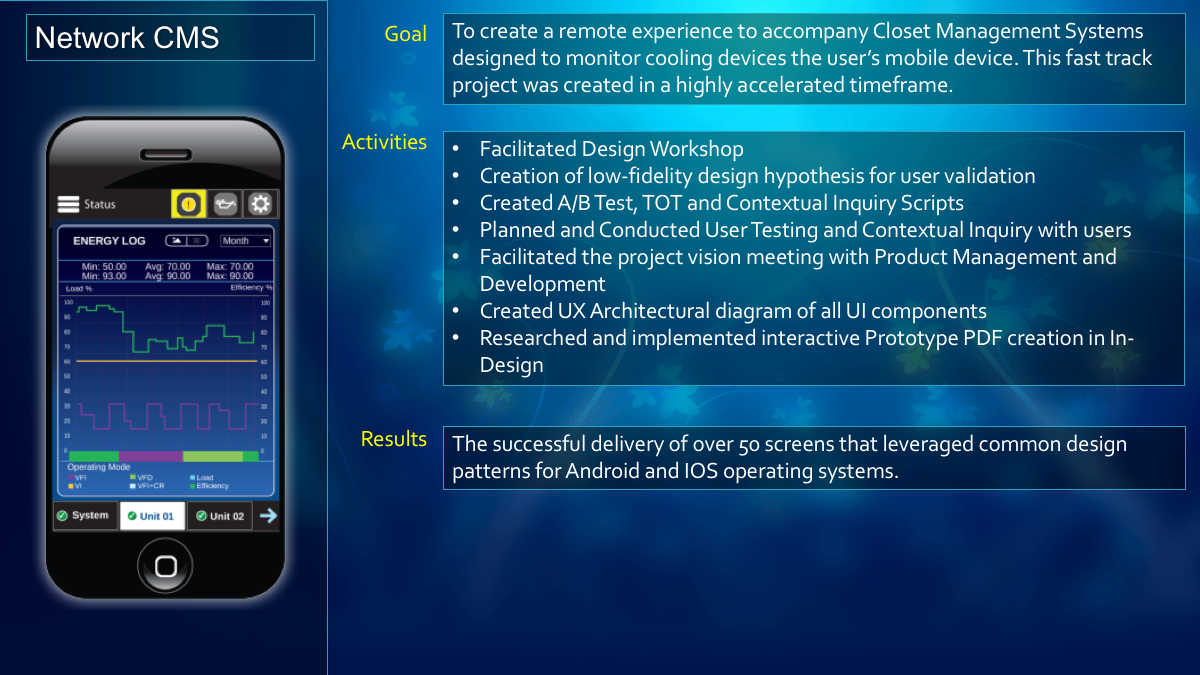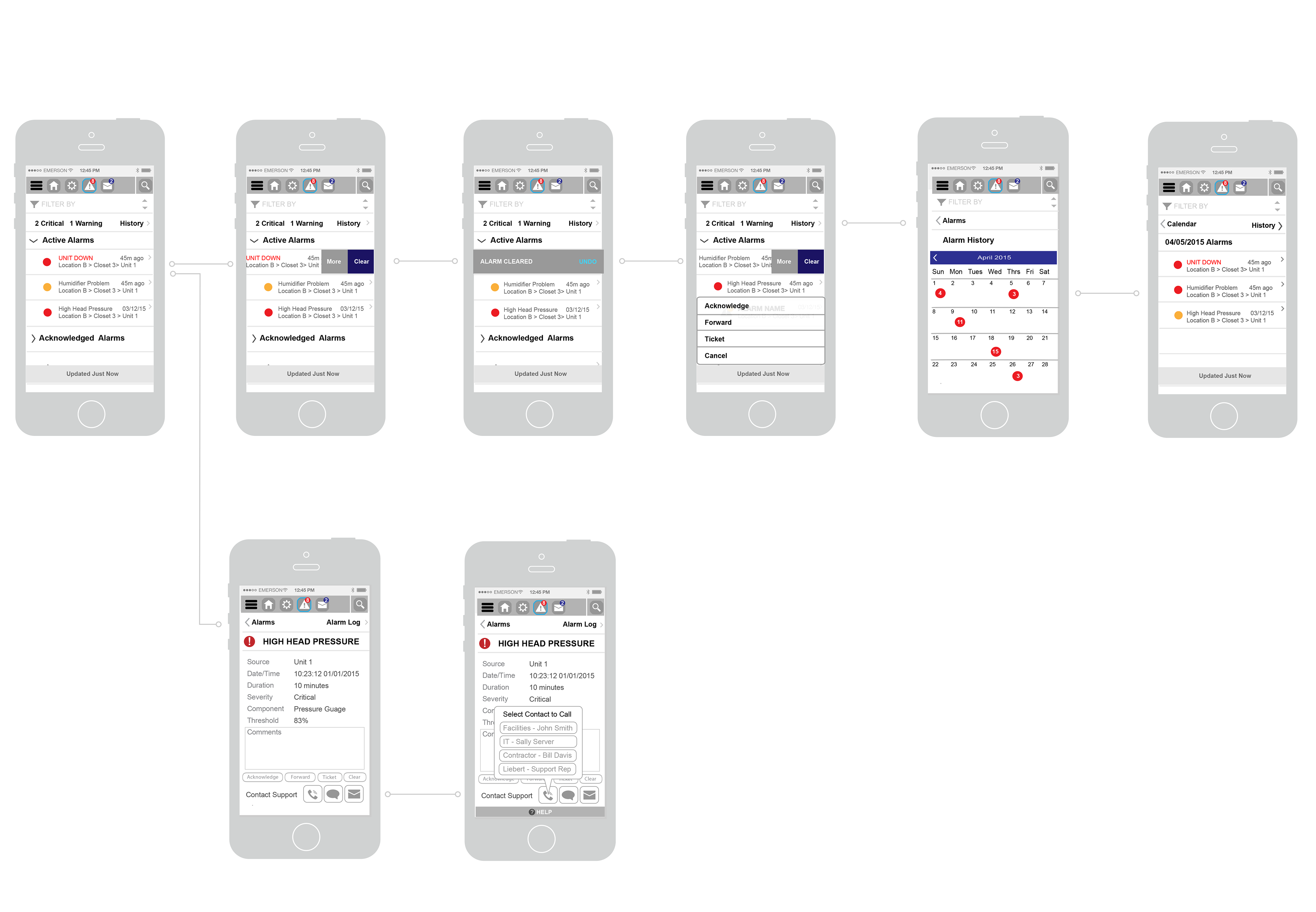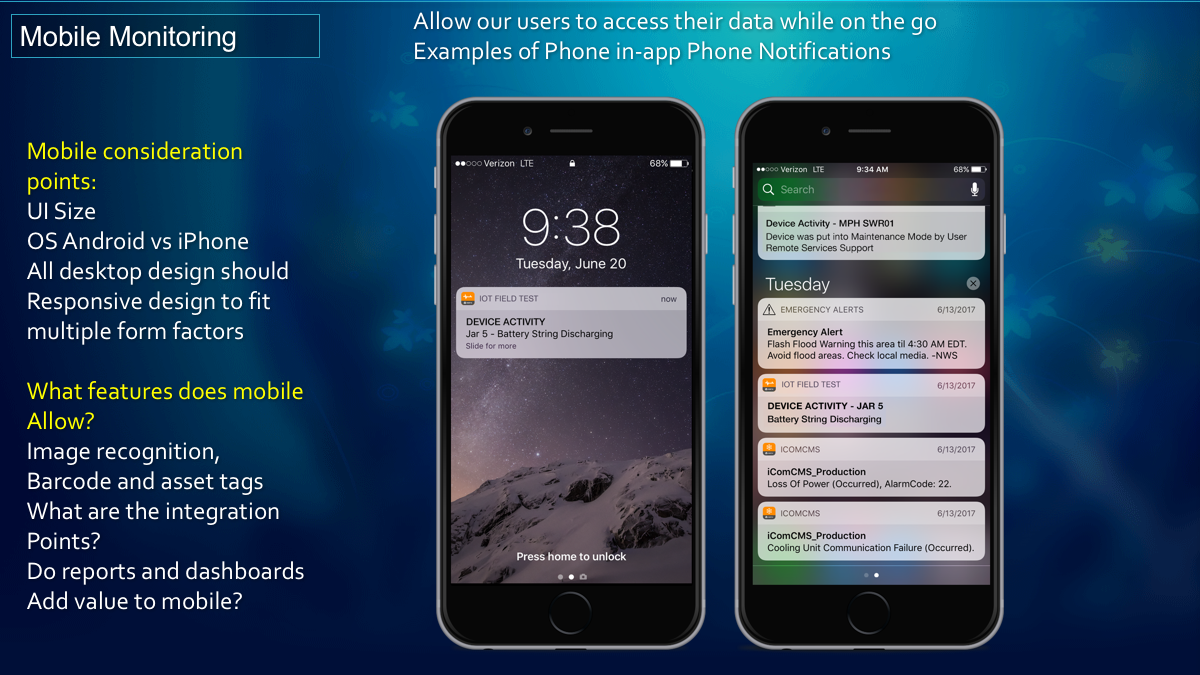 ICOM Touch HMI Before the Redesign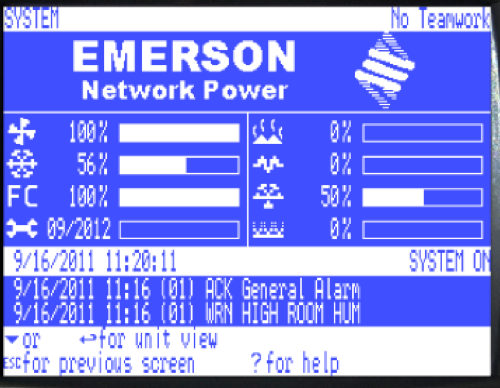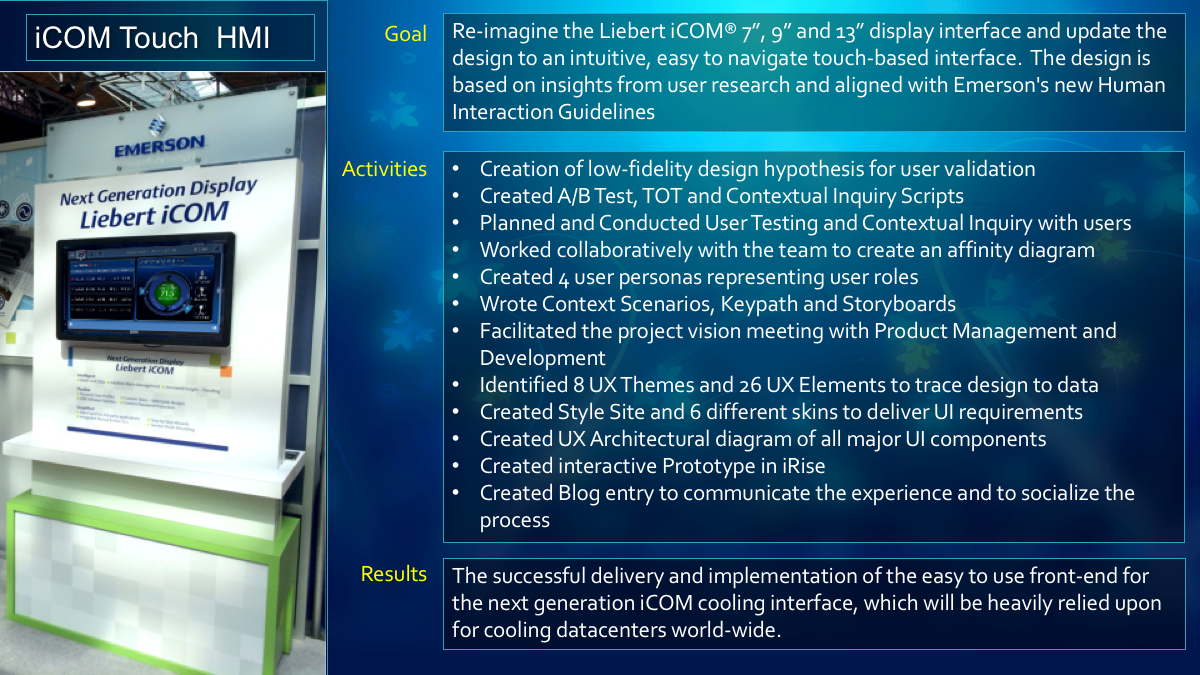 40+   Research Participants
Product Vision Collaboration
The goal of the product vision was to share the story of the UI conceptual design, and to get the engineering, design and product management teams aligned.
Review Goal Directed Design Process
Prioritize Development based on marketing and customer feedback.
Review iCOM Themes, Epics and User Stories and discuss dependencies/constraints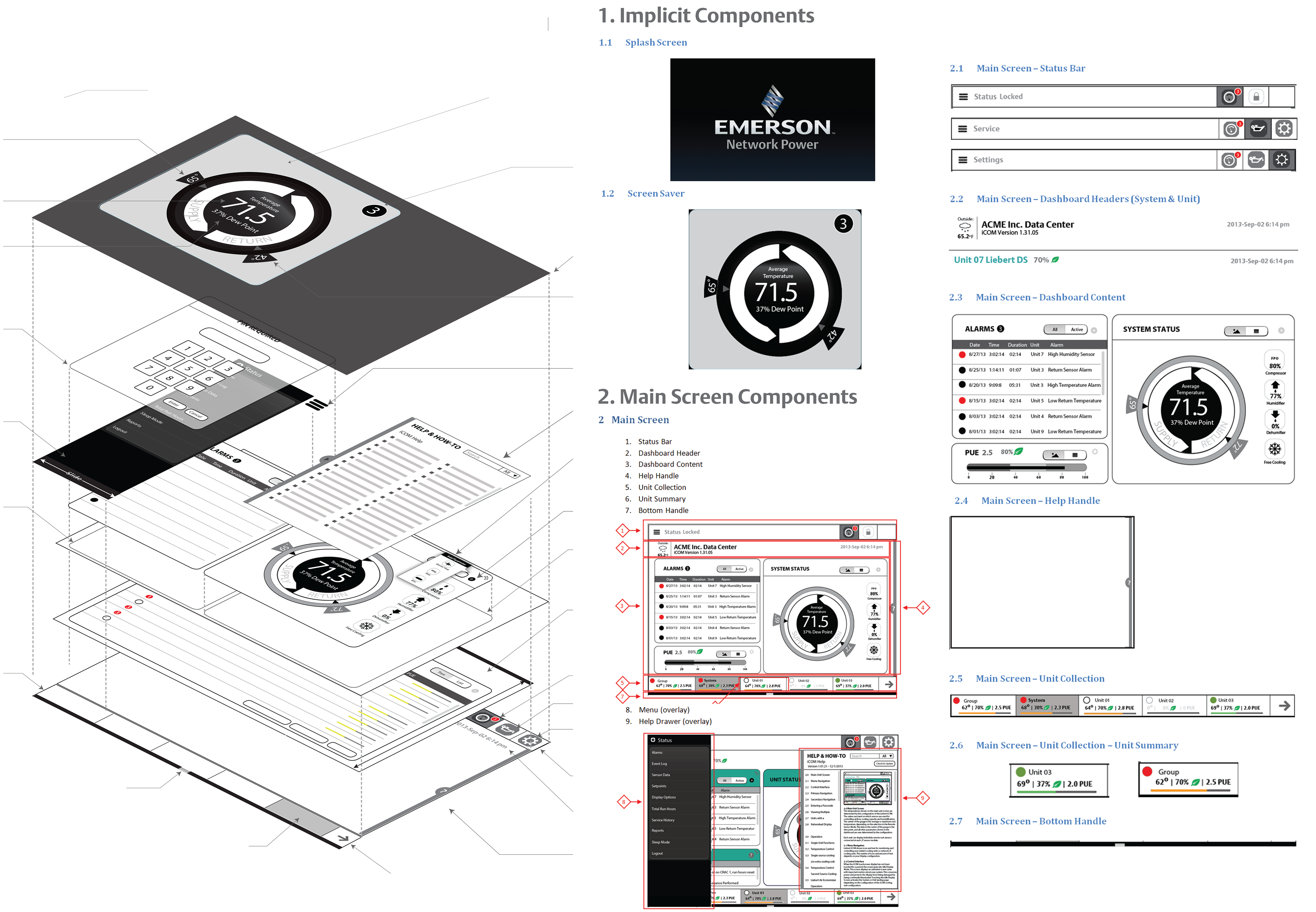 Our team met those who sell, service, and use the Liebert cooling equipment in the datacenter  on a daily basis. I used insights that were gained to create 4 personas that conveyed the goals, frustrations and daily activities of these users.
Identifying these user goals ensures that the new iCOM design will meet the needs of those who use it.
Meet Isabell, Bob, Oliver, and Mahir. They represent the key iCOM users in the
Datacenter Cooling space.

UX Elements and Themes were used to trace the UI design to the affinity user data. 
The use of Elements and themes build a common language to communicate the needs of the user.